Three months after Russia's invasion of Ukraine, the war and the risks it poses to the recovery of the world economy will be central to the meeting of planetary elites to be held in Davos from Monday.
The World Economic Forum (WEF) will return to a ski resort in Switzerland after a two-year hiatus due to a Covid-19 pandemic. In 2021, he had to hold a traditional annual meeting online. And the Omicron variant was forced to postpone from January to May this year as well.
"Our first idea goes to war in Ukraine," said WEF founder Klaus Schwab, "unprecedented political, economic and social situation (…)." Presented a program for this conference to intervene in what was stated.
Ukrainian President Volodymyr Zelensky will be the first head of state to intervene. He needs to take advantage of this new platform to urge the world to provide more financial and military assistance, and perhaps renew Kieu's request for EU accession.
His speech will take place at a video conference at 09:15 GMT. However, many Ukrainian politicians, such as Foreign Minister Dmytro Kuleba and Mayor of Kyiv Vitali Klitschko, are planning a direct trip.
"Our main demand for the world here is not to stop supporting Ukraine," said Ivanna Klympush, one of the Ukrainian parliamentarians who visited Davos on Sunday night. He called for "making it impossible to wage a new war." To anyone in the area. "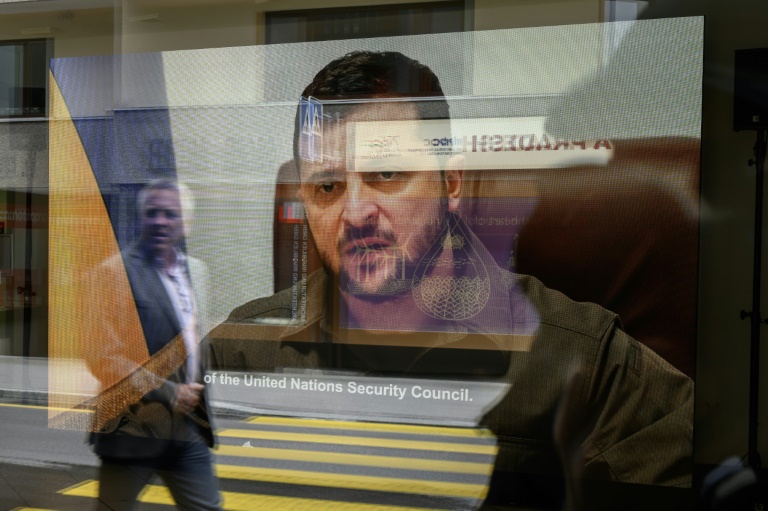 "We need weapons above all else," said another MP, Anastasia Radina. "Weapons like NATO help us win the war and ensure that the lives of civilians are saved for the next generation."
Meanwhile, following Western sanctions against Russia, the WEF has excluded Russians representing a large delegation of participants this year.
And the previous version of "Russian House" is replaced by "Russian War Crimes House", where various support events are organized with Ukrainian personality.
-"Crisis Storm"-
The Ukrainian war has also shaken the world economy, which has just begun to recover from the shock of a pandemic. In particular, anxiety about supplies has encouraged soaring energy and food prices, bringing a real crisis to living expenses.
Oxfam said in a report released Monday just before the Davos Forum that it expects 263 million people, or one million people every 33 hours, to fall into extreme poverty this year. Rhythm compared to NGOs creating new billionaires every 30 hours during a pandemic.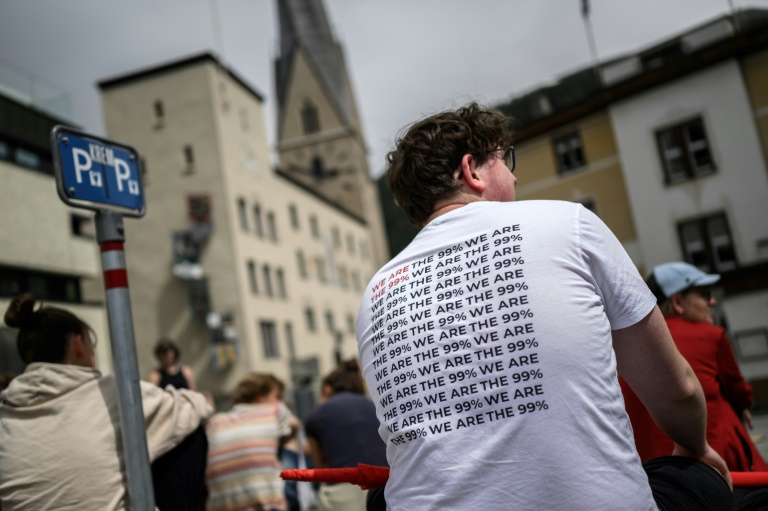 "Millionaires arrive in Davos to celebrate the incredible boost of their property," Oxfam official Gabriella Butcher said in a statement. "At the same time, decades of progress in extreme poverty have been reversed, and millions of people are facing the impossible rising cost of simply staying alive."
"Most of the world's population faces existential choices or is in extreme poverty," admitted Klaus Schwab himself. "We need to tackle these issues in Davos, and the global food crisis requires our immediate attention," he said.
The Davos meeting took place in the midst of a "human rights crisis storm," and Amnesty International Secretary-General Agnès Callamar mentioned "Russian war crimes in Ukraine, a horrific return to abandonment rights in the United States." , Still neglected climate emergencies, failure to secure universal access to vaccines. "
And appeal to the "moral obligations" of forum guests who "must use their immense wealth and influence to put an end to the status quo."
■■