February 6, 2022, Michael Cooney, IDG NS (adopted by Jean Elyan), Networks, 636 Words
With Arista's latest switches, customers should be able to integrate servers, networks, and FPGA boards to reduce footprint, cables, and power consumption.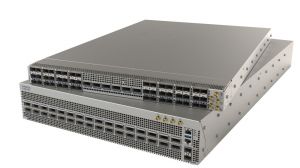 According to Arista Networks, the two 7130LBR and 7130B switches can improve network delay and reduce the amount of wiring and devices in high-density environments. The 7130LBR and 7130B integrate servers, networks, and FPGA boards into the Layer 1 network commonly used in financial, banking, commercial sectors, and some enterprise environments, especially those that support many videos and tests. can also do. Lab. David Snowden, Engineering Director at Arista, treats Layer 1 switching like a telephone switch in the network and aims to connect network endpoints directly over the line.
That is, you don't have to run a Layer 2 or Layer 3 process or decode the packet, just create an end-to-end bit connection between the endpoints. Therefore, he added, it is very fast and deterministic. Layer 1 networks are not always the right technology for connecting containers. But connecting algorithmic trading to the stock market and getting orders, insights and facts from that market as soon as possible is certainly the right technique, Snowden added. These switches in Arista eliminate or significantly reduce the number of devices and cables commonly found in these environments.
There are few cables
The 1RU 7130LBR supports 96 front panels (twice the existing layer 1 switches of network hardware manufacturers), two 48-port programmable FPGAs, and a multi-core x86 CPU, and is based on Broadcom's Jericho 2 processor. .. By aggregating the connections, the switch can replace the existing 8-device 11RU system with a 2-device 2RU system, according to Arista's engineering director. In such a configuration, the 7130LBR switch can reduce cabling requirements by 75% and power consumption by 65%, he added.
The 7130B Series switches are a combination of high density Layer 1 fabric and Intel Tofino L2 / 3 switches. Supporting more than 2.5 times more Layer 1 connectivity than existing products, 256 interfaces based on high-density QSFP-DD connectors can link hundreds of devices, FPGAs, and thousands of peripheral ports. It supports both P4 programmable packet processing and allows users to customize packet processing and filtering.
Space-saving cupboard
With the 7130B series, peripheral device requirements and space occupancy reductions are even more dramatic. For example, this switch can be used to regain the environment of nine devices with a 17 RU footprint and one device with a 2 RU footprint. According to Snowden, the new switch will significantly reduce the space required for these network systems. This space is one of the most expensive on the planet. Locations within these data centers are expensive as well as connections to the stock exchange.
Like all Arista enclosures, these switches run the in-house EOS operating system and are controlled by the vendor's CloudVision management platform. This means that companies can connect their Layer 1 networks to a traditional Arista environment and manage everything from a single location that network engineers are familiar with, says Arista CTO John Peach. This will significantly reduce operational complexity and allow customers to scale faster and easier, he added. These switches will be available in the fourth quarter of 2022.