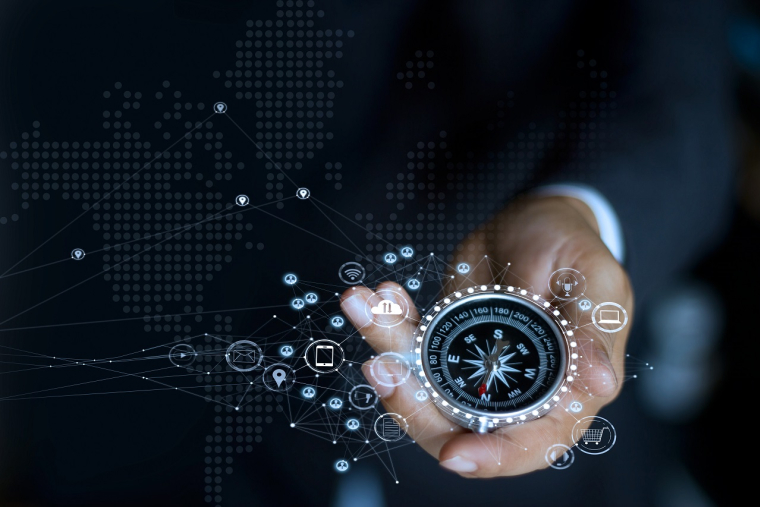 Flash News ODDOBHF Polaris Family March 2022
Resilience-How to Adapt Your Portfolio to Crisis




Funds in the range of ODDO BHF Polaris are managed over a long investment period. Therefore, we will focus on equities that promise to participate in structural and long-term growth trends. However, geopolitical crises such as the war in Ukraine can obscure them while these long-term trends continue. Therefore, resilience, the ability to withstand crises, is a hallmark of our portfolio, especially in these times. Therefore, it is important to wait for the right time to protect your portfolio from significant losses and increase your risk. This flash information will introduce you to the tools you need to enhance the restoring force of your ODDOBHF Polaris wallet.
Reduce risk through aggressive asset allocation




The four ODDOBHF Polaris funds have the flexibility to manage share allocations within certain limits. This darkens the outlook for equities in the medium term and can accommodate other forms of investment that promise higher returns or higher security. Funds have taken advantage of this flexibility since its inception. However, as a long-term investor, we strive to maintain a low turnover rate. In addition to building liquidity, the fund also offers the potential to hedge the equity portion. For example, ODDO BHF Polaris Dynamic and ODDO BHF Polaris Flexible had put options on the Nasdaq 100 as early as January 2022 to mitigate the stock market decline.
Hedging for short-term portfolio defense




Russia's invasion of Ukraine has caused global stress on risky assets, especially equities. Only a few assets, such as commodities, could benefit from the crisis. At this stage, we want to avoid selling at unfavorable prices that we believe in the long run. Therefore, we also use derivative products that can generate revenue and hedge the portfolio in the event of a loss in a particular market. For example, ODDO BHF Polaris Dynamic has used futures contracts on the Nasdaq tech exchange because tech stocks have been hit particularly hard by rising interest rates. These short-term hedging operations allow you to manage the crisis with less loss.
Debt when interest rates rise




One of our main missions is to avoid the risk of permanent capital loss. An important criterion for the companies we invest in is to have a strong financial position. I'm looking for a company with little or no debt. A strong financial position means that the company has a solid balance sheet in any environment and is not dependent on the credit markets. When interest rates rise significantly, this puts pressure on companies with large debts, especially through high interest rates. The profitability of a debt-rich company is diminished by interest, which ultimately leads to lower profits. I don't want to invest in a company where most of the profits are returned to bondholders. It's even worse if a company with huge debt is in serious financial difficulty due to high levels of debt. If a company is unable to repay its debt in the event of a crisis, the impact on shareholders will be devastating. This can happen to companies with the strongest business models in a situation where the credit market has completely collapsed and fundamentals are no longer important. These situations are rare, but investors should avoid them. Aggressive capital structures pose an unnecessary risk, as capital rarely impedes the growth of quality companies in our investment universe.
Investment direction




You can also protect your portfolio from crisis by adjusting the focus of your investment. Our funding continues to focus on high quality equities. This means a company with a high rate of return on capital, a well-defined competitive advantage, a structurally high growth rate, and a reasonable valuation. In today's environment, we pay particular attention to resilience to economic or external shocks. However, given the current growing uncertainty, we are operating our equity portfolio a bit more defensively than usual. However, some of the sectors we invest in as quality investors also offer opportunities in the current environment. These include healthcare stocks such as strikers and Roche. These benefit from the fact that they need to catch up with postponed treatment after the Covid numbers have fallen. The businesses of consumer goods manufacturers such as Nestlé (food) and Reckitt Benquiser (cleaning products, etc.) are also doing well regardless of economic conditions. And this is especially important in an era of inflation. Producers of these brands have the power to set prices to pass on increased costs to their customers. It's also important to know what you're not investing in. The portfolio of the ODDO Polaris fund does not include Russian equities or bonds.
Please read the full article in the PDF below.

---
None of the above companies are eligible for investment recommendations. Past performance is not a reliable indicator of future performance and is not constant over time.

..