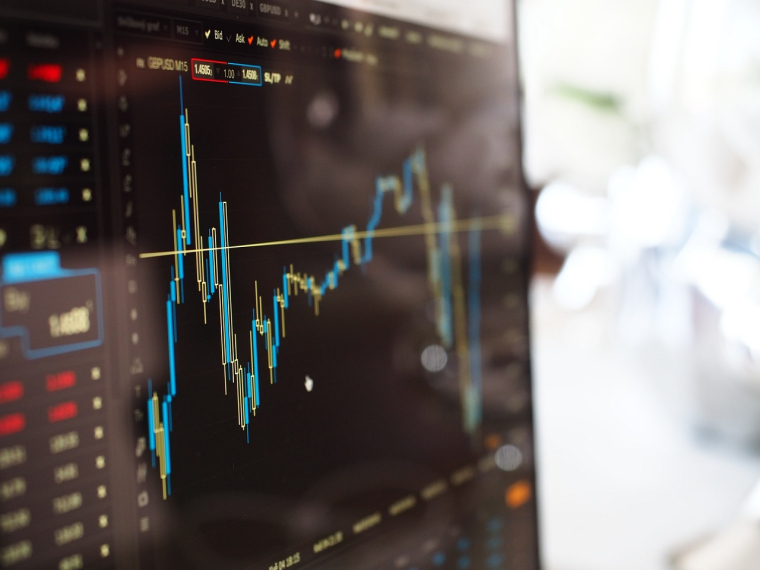 Market updates
Inflation has spread to all parts of the economy and the central bank has just begun a 180-degree shift in the interest rate system. Stanislas de Bailliencourt, Head of Asset Management at Sycomore AM, covers these recent developments. These events will affect financial markets in the coming weeks and months.
Inflation recovery: higher than expected and more sustainable
This theme has been a hot topic for almost a year and a half. Since then, the turmoil in the production chain has led to a significant recovery in the prices of mining raw materials, especially oil and its derivatives. At that time, I was more surprised than concerned. There was talk of temporary inflation, especially normalization after low levels. In fact, commodity prices have risen not only due to production and supply chain difficulties, but also due to lack of investment in certain raw materials (eg, the production of electric vehicles) associated with modern industries where demand has skyrocketed without production. Continue to do. Capacity that can respond to it. Then, in the spring of 2021, there was an early impact of inflation spreading to certain categories of commodities, from the fall to the first broadcast of industrial products to services.
Evolution of key components of headline inflation
Eurostat and European Central Bank data as of the end of February 2022.
To this added obvious economic turmoil and its direct consequences, such as China's Zero Corona strategy. There is a significant reduction in consumption associated with the containment of big cities such as Shanghai, and a decline in production, especially in the field of technology. .. The war between Ukraine and Russia, the gateway to Europe, has also disrupted production chains in many sectors. This tragedy weighs heavily on both the price and growth of energy products. These are two conflicting signals that complicate the central bank's work.
Inflation is widespread in every part of the economy today. This is a phenomenon we haven't faced since the early 1990s and surprised central banks in the first place.
Market paradigm shift
Therefore, as of November last year, central banks were forced to begin a 180-degree shift in the interest rate system under far-reaching inflationary galloping pressure. Indeed, the only tool that is their main tool in the face of inflation is rising interest rates. Thus, after a nearly continuous decline for more than a decade, this quarter will be a major turning point in monetary policy and the impact on the market should not be underestimated. Therefore, central banks need to act gradually to not interfere with the growth cycle, but the upward movement is still in front of us and will reach amazing scale and speed in the weeks or months to come. recognizing.
Sudden recovery of central bank interest rate policy
Data from Sycomore AM and Bloomberg as of the end of April 2022.
More gradually, central banks are beginning to withdraw liquidity not only in the United States but also in Europe. Therefore, the Fed's balance sheet should decline by about $ 90 billion a month, and the ECB has finally announced that it wants to stop buying assets as of June.
In this regard, the interest rate market has been significantly adjusted. In Italy, the 10-year interest rate rose from 0.50% to over 3% a few weeks ago, in Germany from -0.40% to 1%, and in France to 0%. Up to 1.5%. This looks like a rerating move, even if the real interest rate, which is negative compared to inflation expectations, is maintained at long-term interest rates, especially in France and Germany. So keep in mind that monetary policy is fully acclimatized for the foreseeable future while normalization begins.
Increased cost of capital and decreased valuation multiple
However, in this regard, the vast majority of companies have outperformed expectations, with relatively high excess and deficiency rates, much higher than historical averages, not only in the United States but also in Europe.
So why didn't these publications have a better impact on the market? The latter is because we think they are a reflection of the past environment, which is no longer widespread. Their reading is careful. These results do not take into account the current inflation problem and do not reflect the lack of visibility of how companies impact both costs and customer demand. Therefore, the market has receded in the face of these uncertainties and the belief that second-quarter results could be significantly worse than first-quarter results. The same dynamics of the credit market, where distrust is even more pronounced: Credit spreads are revised up very quickly and return to spring 2020 levels, a period of great stress on the market.
The natural consequence of this situation: the increase in the cost of capital of a company. Debt costs are high, return on equity is expected to be high, and valuation multiples are declining. During the year, the latter has dropped significantly in level. In Europe, for example, the results for the next 12 months have increased 17 to 12 times. At this point, even if half of Nasdaq securities have recently fallen by nearly 50%, this is not very effective in the United States, where the market is still 15-20% higher than the pre-offer level. These sharp adjustments are certainly not only related to rising interest rates and the withdrawal of liquidity, but also to valuations that have reached very high levels.
Evolution of Shiller US vs Euro P / E since 1983
Sycomore AM and Bloomberg data as of the end of April 2022. Past performance does not indicate future performance.
What is the impact on Sycomore AM's asset allocation?
In this regard, we have chosen to significantly reduce equity exposure in our flexible and diverse portfolio from about 40% last year to just half today. It is positive in the medium term, facing the so-called "waiting" market, which has already been revised downwards, and again attractive valuations, especially in Europe. Nevertheless, we believe that big headwinds are still coming and not well priced by the market. We believe this is responsible for the short-term increase in volatility. This lack of visibility leads us to remain cautious.
On the bond side, we maintain a low term bias. I think the upward trend in medium- to long-term government bonds has just begun. Meanwhile, credit spreads are adjusting rapidly upwards and corporate bond yields are again very good, so we chose to maintain our position and increase some in the middle.
---
The opinions and estimates provided are at our discretion and are subject to change without notice, as are any statements regarding financial market trends based on current market conditions. We believe that the information provided on these pages is reliable, but should not be considered exhaustive. These data, graphs, or excerpts are calculated or created based on public information that we believe is reliable, but are not subject to our independent validation. Note the fact that any forecast has its own limits and therefore no commitment by SYCOMOREAS SET MANAGEMENT has been made to the realization of these forecasts.
This publication is not intended to offer or solicit the purchase or sale of financial instruments. References to specific securities and their issuers are for illustration purposes only and should not be construed as recommendations for buying or selling such securities.
Past performance should not be considered a guarantee of future results. The views and strategies described are not suitable for all investors. The investor's unit, when redeemed, is more or less valued than the initial cost, as the return on the investment in the fund and the value of the principal that may be mentioned can fluctuate up and down. There may be.
This communication of advertising nature has not been created in accordance with regulatory provisions aimed at promoting the independence of financial analysis.
SYCOMORE ASSET MANAGEMENT is not subject to the prohibition of conducting transactions on related goods prior to the publication of this communication.
..