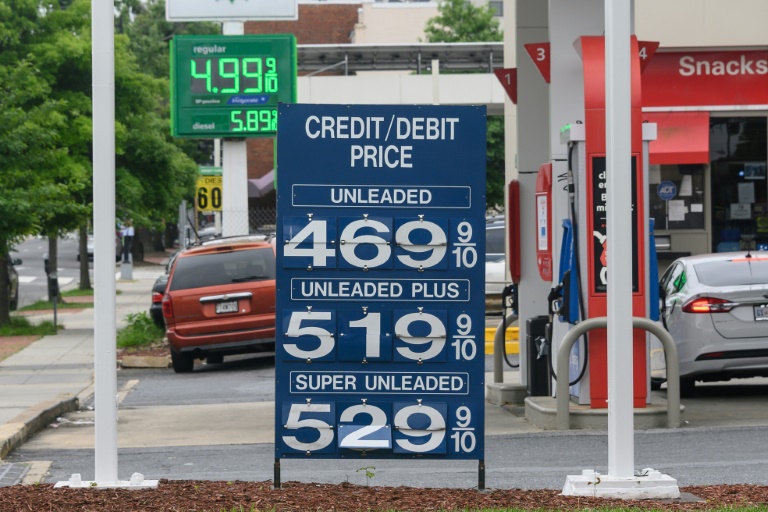 Inflation rose again in May in the United States, accelerating after a short break in April, hitting a record high for the first time in 40 years. Joe Biden, on the other hand, reacts at noon from the port of Los Angeles.
Inflation rose 8.6% year-on-year, compared to 8.3% last month, according to the Consumer Price Index (CPI) released by the Ministry of Labor on Friday. In a month, price increases reached 1.0% compared to 0.3% in April.
While the dollar soared against the euro, these higher-than-expected numbers weighed heavily on Wall Street, which fell sharply on Friday.
Rising prices for homes, petrol, plane tickets, food, new and used cars, as well as medical, clothing and prices were common last month.
Energy and food prices, which have soared since the beginning of the war in Ukraine, recorded a significant year-on-year increase. Energy is + 34.6% (the largest increase since September 2005) and food prices are + 10.1% (the largest increase since September 2005). Since March 1981.
Excluding these two categories, so-called core inflation stabilized at + 0.6% in a month and then slowed to + 6.0% in a year.
This new inflation has weakened expectations for a sustained slowdown in inflation, with inflation falling slightly in April to + 8.3% in a year.
This shows that "the slowdown in inflation by the end of the year is not rapid (…) and that CPI inflation in December is probably still above 6%," EY-Parthenon economist Gregory Daco warns. doing.
postage
Joe Biden speaks at 1:45 pm (Greenwich Mean Time 5:45 pm) from the port of Los Angeles where a container ship loaded with goods made in Asia arrives before being placed on the shelves of an American store. increase.
He calls on the House of Representatives, who will vote for the text adopted by the Senate next week, to prevent shipping companies from soaring prices. This is because it affects consumers.
The text shows that the price of a 40-foot container has risen from about $ 1,300 before the pandemic to $ 11,000 in September 2021.
Global supply shortages have soared prices around the world, highlighted by labor shortages in the United States, just as the payment of large amounts of government aid has stimulated demand.
Later, the war in Ukraine exacerbated the phenomenon and pushed up gasoline and food prices.
This desperately high inflation is bad for Joe Biden, months before the important election deadline, when the US Congress, which is the majority of elected members of the House of Representatives, is expected to renew. Republican opponents do blame the Democratic president's economic policy for inflation.
Risk of "stagflation"
"The risks associated with geopolitical development, especially oil and food prices, are still high," said Rubela Farooqi, Chief Economist of High Frequency Economics.
However, as service sector activity increases and product purchases are compromised over the next few months, it is expected to be "boosted" and reduce pressure on the supply chain.
This new acceleration of inflation should also convince the US Central Bank (FRB) to further tighten key interest rates at a meeting of the Financial Commission next week.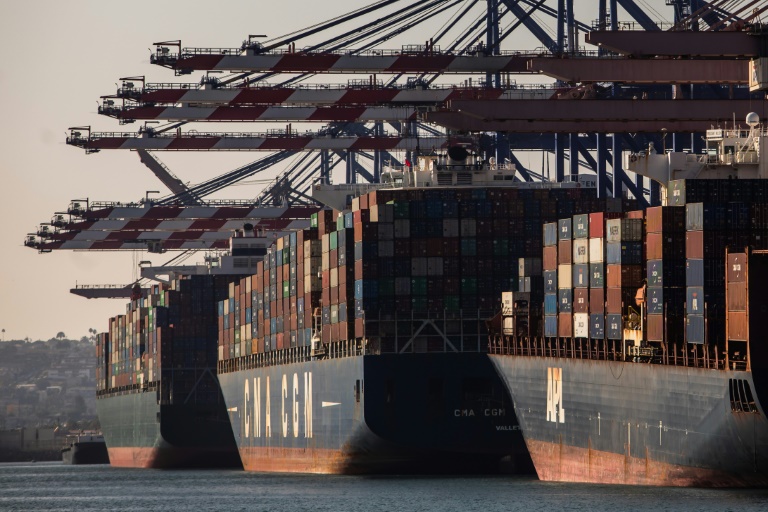 Financial institutions are actually moving, and their main means is to curb demand from consumers and businesses through major rate hikes.
It has already risen twice, a quarter point, then 0.5 percentage points to the 0.75 to 1.00% range.
The fight against inflation can put pressure on the US economy and even increase the risk of a recession. The unemployment rate may rise again.
"Should we be afraid of stagflation?" That is, low growth and prolonged high inflation ask Gregory Dako. "No, it's not 2022, but the risk will be much higher in 2023," he said.
The World Bank warned this week about the risks of global stagflation.
PCE, another measure of inflation, endorsed by the Fed and announced by the Department of Commerce, will be announced later in the month. April has slowed too much to 6.3% year-on-year, and May data will be released on June 30.
■■